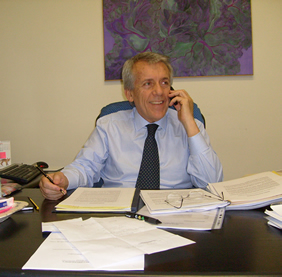 Manager of industrial and globalization turnaround
Managing Director of C.F.A. Group Limited based in London – U.K.
Claudio Fava was born in Parma in 1948. He has a University degree in economics, he has developed his international experience in industrial turnaround and joint-ventures in wordwide manufacturing fields and markets. Main experiences achieved:
Alfa Romeo Aviation Marketing Manager.

Member of board at Ansaldo Signal NV, Finmeccanica Group.

Managing director of Acquirente Unico Spa (GSE Group).

Board member of Companies quoted on the Stock Exchange

.

Vice President of Banca dei Progetti o.n.l.u.s. – Non profit organization to introduce African young people in start-up programs.
Professor at International University UNINT Rome - "International Business" (English Course)

.

Senior Partner
- Roma-Dubai, overhaul and engineering for Oil and Gas Platforms.

Advisor to Vatican Institutions

.

President of Board of Directors Geogastock Spa
Independent Member of the Board Energetic Source Spa

President of the technical and scientific committee of F.AGR.I. - Agricoltural Industrial Association

Member of the Manager Board CESPI (International Economic-Center)
Director of MADE IN ITALY "Observatory for Agricolture"